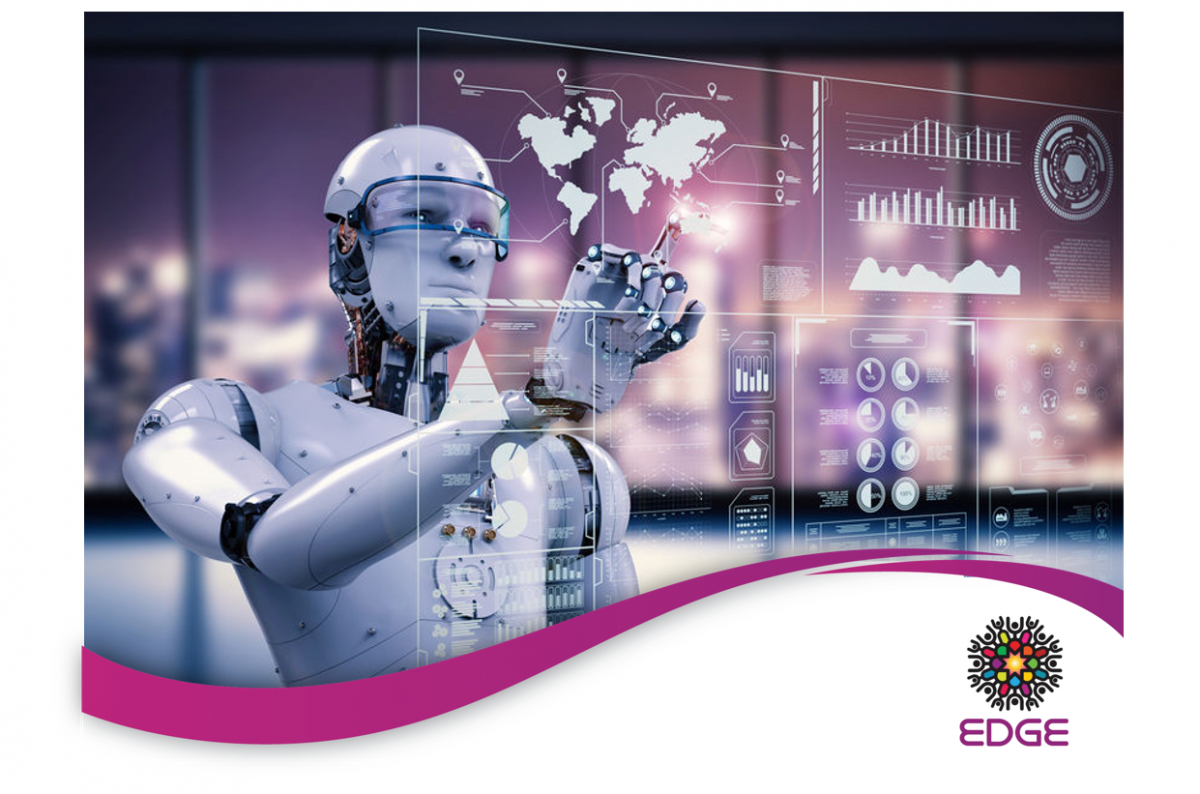 The Fourth Industrial Revolution (4IR) is well and truly underway and technology, particularly Artificial Intelligence, Robotic Process Automation and Machine Learning, are advancing at speed. Their presence is being felt across industries and the threat of job losses remains ever-present. The decision of Standard Bank to close more than one hundred branches nationally is a local example of the shift of consumers towards more digital self-service options. Changes like this and articles on the Future of Work and its impact on jobs is reported almost daily and many individuals feel concerned that they might become redundant in this increasingly automated world.
Automation exists to substitute work undertaken by humans with work done by machines, with the aim of increasing the quality and quantity of output at a reduced cost.
There are many myths surrounding the prevalence and reach of automation that ignite and fuel fears. A recent Brookings report Automation and Artificial Intelligence: How machines are affecting people and places, reinforces that automation does not necessarily mean the replacement of people. In many instances, machines substitute tasks, not entire jobs (which are made up of a collection of tasks). It is unlikely that a computer or machine could substitute ALL tasks in any single occupation. In fact, automation often replaces the mundane tasks that complement those performed by people and in so doing makes the human elements more valuable. And, as many jobs are being lost to machines, there are millions of others being created within the digital workplace.
How to stay relevant?
Remaining relevant is key to reducing the risk of redundancy and there are 4 things every individual can do to improve their value as a human worker.
Embrace Technology
Too many people, particularly those from the older generation, are simply afraid to take the opportunities that digitalisation and automation present, choosing to stick with what they know. Remaining relevant in the Fourth Industrial Revolution (4IR) compels individuals to improve their tech-savvy and to be open to trying new systems, platforms and technologies. Why not explore tools that could assist you in being more efficient in your current job?
Determine & motivate how you could add value
Consider how many of your daily tasks are routine and might be able to be performed better, faster but technology. If you could take advantage of the opportunity to let technology take those mundane tasks over, what would you do with your time? How could you add value to the role you perform by focusing on the tasks that need human intervention?
If your job is imminently at risk, take this one step further and motivate how, if you were to be freed up from the repetitive, you'd fill your time with and, importantly, how you could add value to the organisation, the team or customers. Set up a meeting with your boss and share your plan, perhaps suggest some tools that might be implemented now to enable you to start adding value.
Computers, driven by Artificial Intelligence and Machine Learning, are becoming "smarter" and can do most logical tasks faster and more accurately than humans. They cannot however be creative, nor leverage emotional intelligence – critical for engaging humans and managing expectations. These human traits are those which should be focused on, if you want to remain valuable. Consider how you might inject more people-skills into your job, developing relationships with colleagues, customers and suppliers to find opportunities for collaboration, innovate and improve performance/outputs.
Commit to Continuous Learning & Skills Development
As the workplace adapts rapidly, so too must you. Keep abreast of technological changes and improve your IT skills accordingly. Whilst programming and coding were once restricted to developers sitting in back rooms, increasingly more jobs are seeking individuals who can do basic coding. There are a multitude of online options to teach yourself to code, many of which carry little to no cost. Invest the time in improving your attractiveness to your current – and future – employer. In a constantly changing environment, the rules of the game and the work needed to perform, will require new skills. Commit to continuous learning, understanding that in the 4IR it's about those who can most readily Learn, Unlearn, Relearn.
As Charles Darwin famously said, "it's not the fastest nor most intelligent that survives, rather the one most adaptable to change" and this is just as true for individuals who are grappling with the advances that automation and digitalisation bring to the workplace. Don't wait for automation to happen to you, take control and determine how automation can work for you!