Retrenchments are a reality in South Africa. As we near the end of the year,  a number of companies are having to down size due to market forces.
If you are in the unfortunate position to have been retrenched,  don't doubt yourself or assume it is a reflection of your worth.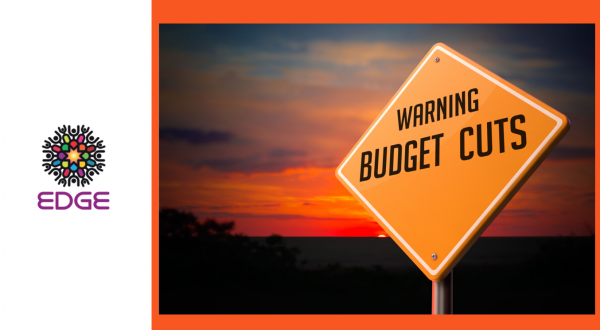 It is natural that you will be shocked, disappointed or even feel resentment towards the company or employees that retained their job. Set aside some time for grieving (this shouldn't be longer than a week).
Then turn it around . Cut your losses, and move on.
If you are unable to move on, you should perhaps seek professional help or try and find a career coach. (You could also consider contacting Lifeline Johannesburg on 011 728 1331).
Determine if you are entitled to a retrenchment payout
South Africa's Labour Law requires the employee to be paid one week's salary for every year worked.  Use this money to prepay high priority expenses such as bond repayments.
Don't burn any bridges:
If you have been retrenched, you probably feel as excited to go to work as you would going for root canal. But, as bad as you feel,  it is important to not burn any bridges as you will require references and potential referrals.
That is why it is crucial to move beyond emotion and do proper handovers to remaining co-workers to ensure you leave a positive legacy behind.
Reference letters:
Ask for a reference letter from your employer and even ask them to endorse you on LinkedIn.
Review your budget:
Prepare a budget of priorities and determine what you can cut back on.  You need to determine how much time you have to job hunt.
For example,  if your retrenchment package is R100,000 and you need R20,000 a month to cover your priority expenses, then your retrenchment package will sustain you for 5 months.
If you have contributed toward UIF while you were working you can claim unemployment should you be retrenched.  You need to apply for the benefit within six months of losing your job.  It will continue to pay out until you run out of benefits or secure employment.
Update your CV:
This is the perfect opportunity to update your CV. Remember to include achievements and awards.  Consider adding and updating your LinkedIn profile – (Have you read Get noticed on LinkedIn?)
Havent been for an interview in a while? Learn to prepare for a successful interview
Start job hunting:
Many candidates decide after retrenchment to take a break.  They receive a retrenchment package and decide to go on holiday.
Dont! Start your job search straight away.
Tell people you have been retrenched and start the networking process as soon as possible.  Set up cups of coffee with people in your network and explain that you have been retrenched and the type of roles you are looking for.
Reach out on social media and expand your circle of contacts.
Up-skill:
If you are going to spend part of the retrenchment package to take some time off, use it to up-skill.
I recently had a Senior Internal Audit Manager who was retrenched he used the time to complete his CIA which assisted him in securing a great new job.
Need assistance finding a new job?  Edge Executive Search is a Headhunting and Executive Search firm with more than 5 years experience working across Industries with various clients.
We match Top Talent to our clients requirements. Should you be in the job market, browse through our  vacancy page and apply.
Should you want to discuss this article further please contact Janice Wagner,  Director at Edge Executive Search via email on janice@edgexec.co.za