As an Executive Headhunter for more than 9 years, I am frequently asked how I find my candidates for open roles. One of my favourite tools is LinkedIn. Forbes reported that LinkedIn is the number one social tool for both job hunters and recruitment teams. How do you get recognised? Here are a few tips on how you can refresh your profile to help us find you and stand out from the crowd: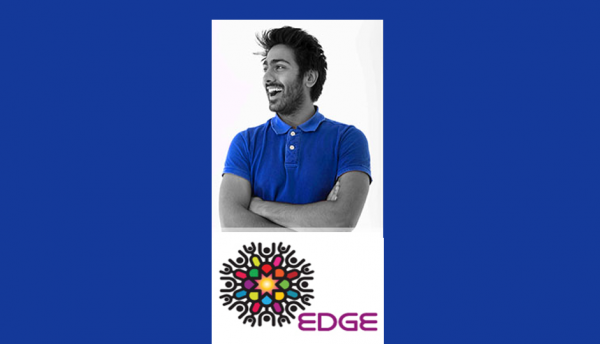 1. Write an amazing summary:
This is your chance to describe who you are and what accomplishments you have had. Be elaborate and add in those awards, success achieved and projects completed that makes you stand out. A blank summary is often perceived as laziness.
2. This is my experience:
This is your chance to do an online resume. Take time to list all the jobs that built your career. Go beyond just completing your current role. Also be sure to list your Top "skills and expertise".
3. Get the right shot:
Recruiters mostly rely on your picture, name and headline. Use a professional photo in business attire. As much as you love your partner, kids or pet leave them out of the photo and do not skip the photo.
4. Go ahead and connect:
Connect with people you know or genuinely want to keep in touch with. Write a personal note when connecting. I always delete "I'd like to add you to my professional network on LinkedIn", and write a personal note:
"Dear Stefan, I noticed we both completed ABC degree at UJ. I would love to connect with you and perhaps meet for coffee to establish common ground and find business synergy".
I always try explain why I am connecting with them.
5. Network in LinkedIn groups:
LinkedIn groups are a great way to meet people in your industry and have meaningful conversations. Start a relevant topic and ask for advice or share a recent experience and get input from the group.
6. Recommendations:
Ask for recommendations from your seniors, people that inspire you, clients you have done work for. It will give you credibility in your industry. Trust me, recruiters do read these often to get an overview from the outside on your profile.
7. Blogging:
Share your exceptional experiences that people can relate to. Post status updates that show you know your stuff. If you blog, share your blogs. Consider adding videos, images or add in any articles/publications quoting you. Add in websites that showcase your work e.g. as a designer this would be an excellent opportunity to showcase your work.
8. Get the job you want:
Put in keywords that match the jobs you are looking for so that you appear in searches e.g. If you are looking for a CIO position, ensure you use CIO somewhere in the LinkedIn character space both in your summary and in the top Professional Headline box.
9. Customise your LinkedIn URL
When you opened your LinkedIn profile, LinkedIn assigned a general URL to you for example: https://za.linkedin.com/in/janice-wagner b123456
To ensure headhunters and recruiters find you easily and to show you went the extra mile, follow these steps to change the URL to https://za.linkedin.com/in/janicewagneredge
Once logged in, click on Profile at the top of the page. Under you picture click update public profile settings next to the link under your profile picture.
Change your URL to a personalized name and surname after https://za.linkedin.com/in/ and click save.