The new National Qualifications Framework Amendment Act, 2019, was signed into law by President Cyril Ramaphosa in August 2019. Lying on your CV could now imply a fine or a prison sentence or both.
Listen to our PODCAST on CV Fraud and how you as an Employer can protect yourself.
The importance for clients and employers to use Professional Agencies such as Edge Executive Search for proper vetting and verification of new employees has again be highlighted.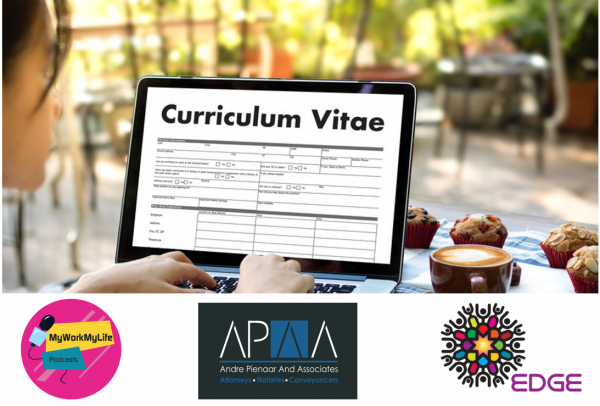 Following Edge blog in August 2019, we wanted to understand the risk and implication for clients and employers now 7 months later.
During our recent Podcast we were joined by Caleb McKellar and Nadia Johnston from Andre Pienaar and Associates.
They provided insight into the legal implication and how important water- tight employment contracts are going forward to avoid damages to the employer.
Andre Pienaar, Managing Partner at Andre Pienaar and Associates, shared shared these important issues for employers to keep in mind:
need to verify (themselves or through consultants or agencies) whether CV's are correct in order to protect their organisations and their clients who may be prejudiced should the employee be unable to perform his/her duties effectively;
need to have the employee warrant in his/her employment contract, that the info in their CV's is correct and that reliance upon same has been placed thereon by the employer, with immediate termination of employment being the sanction should the CV info turn out to be false;
need to convey to applicants for employment, before employing them, that CV's which contain false information, constitute fraudulent misrepresentations, which if causing prejudice or potential prejudice to either the employer and/or a third party, would constitute criminal conduct (Fraud) which is punishable by law.
need to include provision within employment contracts to the effect that the employee misrepresenting will be held liable for all civil damages flowing from their conduct.
Are you looking for a professional partner to assist you with CV, criminal, credit, qualification or Social Media verification? Contact Edge today on 0114476518 or info@edgexec.co.za
For any legal advice, questions or opinion relating to CV fraud and employment contracts, feel free to contact Andre Pienaar and Associates