My years at University studying Law were the most exciting years of my life. I had pursued legal studies due to my love for justice and because I believed (and continue to believe) that law scholars, lawyers and legal academics alike have an opportunity (and perhaps even a duty) to make a difference in society.
One of the biggest hurdles for Law students in South Africa that I quickly became aware of is the lack of information readily available to law students about the career options available to them upon graduating.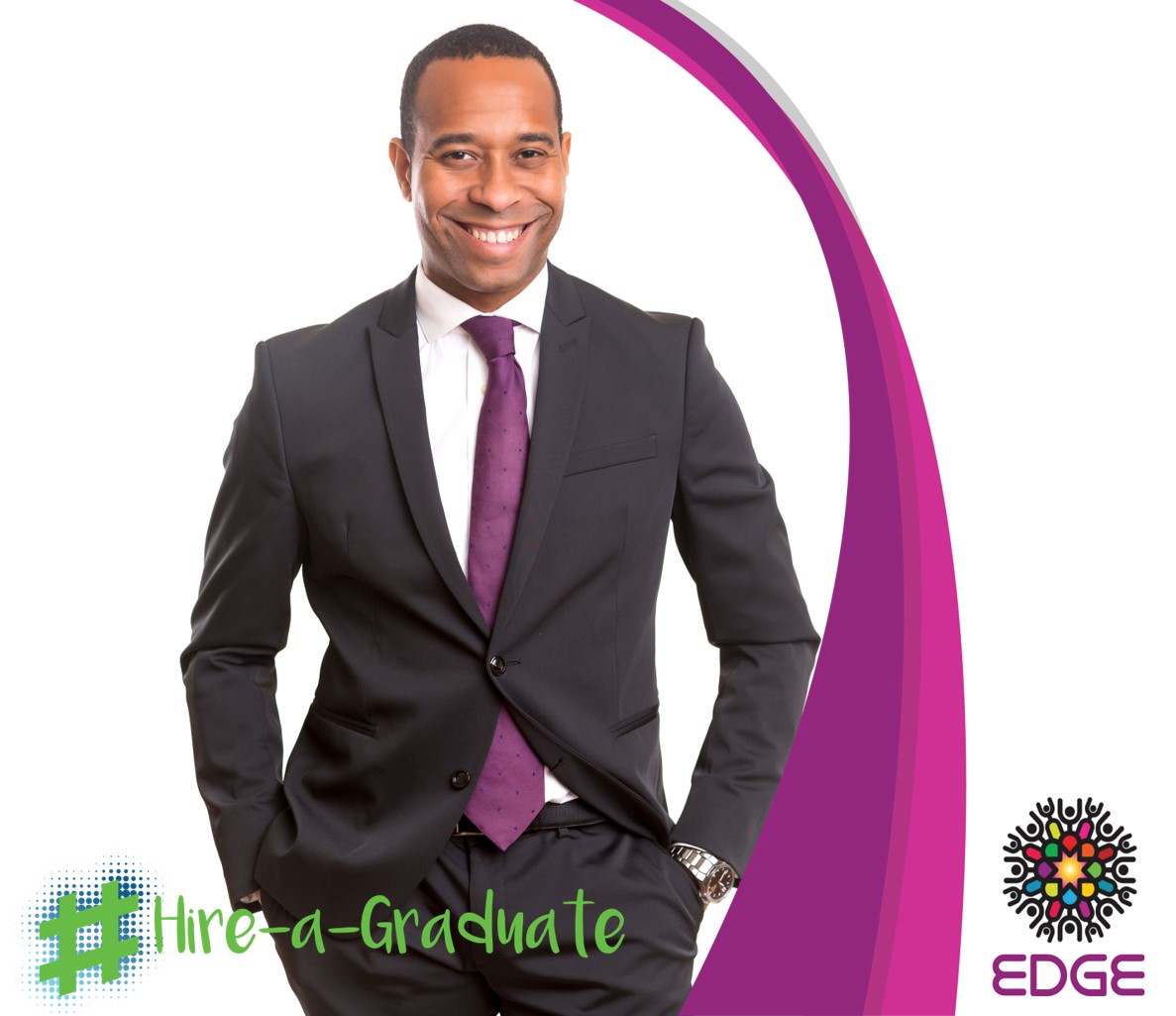 Law students are constantly told that their Law degrees will "open many doors" for them but these "doors" are not explored and Law students often leave University confused with a "grey scale" idea of what career options are available to them.There are numerous exciting options available for recent Law graduates to choose from including:
Articles of Clerkship
If you are interested in embarking on the journey to becoming an attorney – undertaking articles of clerkship with a legal firm may be an enticing option for you. In order to qualify to be admitted as an attorney in South Africa the following requirements have to be met:
Completion of an LLB degree at a tertiary institution. Certain exceptions to this requirement do, however, exist. An individual who has obtained a BProc degree on or before 31 December 2004 is also eligible to qualify to be admitted as an attorney
Completion of two years under a contract of articles at a private law firm or in terms of a community service contract with a Legal Aid institution. The period of articles may however be reduced by one year if the candidate has attended the full-time six month School for Legal Practice.
The candidate must be considered to be a "fit and proper person" for purposes of admission. The term "fit and proper" delineates that the candidate is a morally upstanding and ethical citizen. In addition to this requirement, the candidate must be at least 21 years of age and a South African citizen or entitled to such permanent residence.
Practical legal training. A prospective attorney will need to have completed a practical training course certified by the Law Society of South Africa. There are currently three existing options which include a five week short course, full time (six month) School for Legal Practice or a long distance practical training course with UNISA.
Completion of the relevant attorneys' admission examinations. There are four papers which may be written after the candidate has completed six months of articles of clerkship or the six month full-time School for Legal Practice. These papers are divided into procedures/practice, wills and estates, attorneys' practice and legal bookkeeping.
Further information is available on the Law Society of South Africa website: www.lssa.org.za
Joining the Bar (undertaking pupillage)
If you have excellent vocal and written skills, joining the advocates' profession may be the perfect choice for you! Membership of a Bar is not compulsory as you may practice independently as an Advocate, however, pupillage may be considered highly advantageous as you will have various opportunities to network, make contacts and learn from an assigned mentor
To be admitted as an Advocate in South Africa the following condensed requirements (publicly available on www.sabar.co.za) have to be met:
The candidate must be over 21 years of age;
The candidate must be considered to be a "fit and proper person" as per the definition previously provided;
The candidate must be in possession of the relevant academic qualification (typically an LLB Degree with noted exceptions);
The candidate must be a South African citizen or entitled to such permanent residence and
Since dual-practice is strictly prohibited in South Africa, the prospective advocate's name must be struck off the roll of attorneys (where applicable).
In addition to the above requirements, a pre-requisite to joining the Bar is the completion of a year of pupillage in terms of which you may apply to a Bar Council to be considered for pupillage. It is important to note that pupillage is generally unpaid; however, certain bar councils may offer financial assistance.
After you have completed pupillage and the relevant National Bar Examination of the General Council of the Bar, you may join a group of Advocates and practice from these shared group facilities.
Aspirant Prosecutor Programme
If you are passionate about criminal law matters and see yourself working as a Prosecutor, the Aspirant Prosecutor Programme may be of interest to you. The National Prosecuting Authority ("NPA"), on a discretionary basis and as determined annually, offers an annual training programme for aspirant prosecutors.
The NPA, governed by the National Prosecuting Authority Act 32 if 1998, is entrusted with the duty of instituting criminal proceedings on behalf of the State. The NPA is divided into numerous Business Units and further information on the NPA is publicly available on the NPA website: www.npa.gov.za
The following requirements must be met in order to be accepted for the Programme (if advertised for the subsequent year):
The candidate must be in possession of a recognised legal academic qualification;
The candidate must have completed courses in the Law of Evidence, Civil and Criminal Procedure, Criminal Law and Interpretation Theory during his/her legal studies and
The candidate must be a South African citizen or entitled to such permanent residence.
The NPA may list additional criteria or requirements, to be revised on an annual or ad hoc basis.
Applications for the Aspirant Prosecutor Programme (when available) are advertised publicly in various National newspapers, as well as on numerous social media pages and websites.
Working as a Judge's Clerk
In order to work as a Judge's Clerk the candidate is required to be in possession of a relevant legal qualification (typically an LLB Degree with certain exceptions). A Judge's Clerk performs numerous functions which includes conducting research for the assigned Judge, completing various administrative tasks such as diary management and the Clerk may also be required to accompany the Judge to Court sessions. Application-related information is publicly available on www.justice.gov.za
If you are interested in increasing your knowledge of South Africa's judicial system, working as a Judge's Clerk is an excellent opportunity.  In addition, in the first quarter of each year the Office of the Chief Justice publishes an advertisement for prospective Constitutional Court Law Clerks for the following year. This is a once-in-a-lifetime opportunity to be a Law Clerk at the highest Court in South Africa!
Other available careers in the Justice system
There are numerous employment opportunities for Law Graduates within the Department of Justice and Constitutional Development. Employment opportunities include:
Legal Administration Officer;
Estate Controller;
Magistrate;
Registrar or
Maintenance Officer
Further information including explanations of the job descriptions and relevant contact details can be found on www.justice.gov.za/brochure/careers-in-justice.pdf
Risk and/or Compliance Jobs
As a Law Graduate you are not restricted to the legal profession but may wish to explore alternative career options. Globally, Law graduates are turning to jobs in Risk and/or Compliance at Banks or large companies. In addition, various banks and companies offer exceptional Graduate Programmes in terms of which Law Graduates may apply to join the Graduate Programme in a risk or compliance role.
Working in a Compliance role you will be expected to ensure that your bank or company is compliant with the country-specific legislation and regulations. This will entail ensuring that the bank or company's rules, policies, procedures and standards are in line with both national and international regulatory requirements.
Working in financial crime or fraud risk at a bank or a company is an extremely important and exciting role. Your role may be operational or analyst based in terms of which you may be required to be involved in due diligence, enhanced due diligence and the review of fraud, risk or bribery and corruption cases. Your role may alternatively be policy-based in terms of which you may assist with the setting and review of risk-related policies and procedures, as well as risk-based assessments. Additionally, you may be involved with anti-bribery and corruption cases, as well as cyber security.
Compliance and Risk are increasingly popular fields to be in and there is a growing need for staff within these departments due to strict global requirements, the risk of financial penalties and reputational risk for the bank or company.
Pursuing a career in Legal academia
During my years at University numerous Lecturers and Professors inspired me and have left a lasting impression on me. Working as a Lecturer (as tough as it is) can, in my opinion, be a rewarding profession if you pursue the profession with the right motive. If you are passionate about furthering your studies and about continuous learning in general and if you are determined to make a difference in the lives of students through education then academia may appeal to you. There is currently relatively little literature available in South Africa detailing the process to become involved in legal academia, however, various opportunities (including teaching assistant and/or assistant lecturer jobs) are advertised on various recruitment portals. In addition, if you are interested in pursuing further studies (such as an LLM or LLD) various University Law websites list these opportunities and the available scholarship and bursary opportunities.
Financial Services or Advisory Graduate Programmes or Internships
Financial-services and/or advisory-based banks and companies boast impressive Graduate Programmes and/or internships. As a soon-to-be Law Graduate you will notice that opportunities within financial services and financial advisory-based banks and companies are extensive. Be on the look-out for recruitment advertisements throughout the year and apply early to avoid disappointment! Various graduate jobs and graduate programme opportunities are also listed on https://za.gradconnection.com
Working at a Non-Profit Organisation ("NPO") or Non-Governmental Organisation ("NGO")
If you are interested in human rights advocacy or in working at an organisation focussed on important socio-economic issues, there are numerous NPO and NGO's which advertise opportunities aimed at recent Law Graduates. Roles may be intern or research-based but this is a fantastic opportunity to make a difference in society through the upliftment and empowerment of those in desperate need!
There are extensive opportunities available for law graduates. Do not limit yourself! Go to as many recruitment open-days as you can, network with key personnel from different companies and most importantly – don't be afraid to ask questions! Do as much research as possible and be on the look-out for junior and entry-level job openings. This is your future and you only you have the power to decide what you want to do.
About the author: Kristen Wagner, BA Law; Psychology (Rhodes), LLB (UJ) (Cum Laude)
Any queries please contact janice@edgexec.co.za