It seems that entrepreneurship is reserved for youth; at least if you pay attention to the self-help articles online or the focus of government on funding new ventures begun by 20-somethings.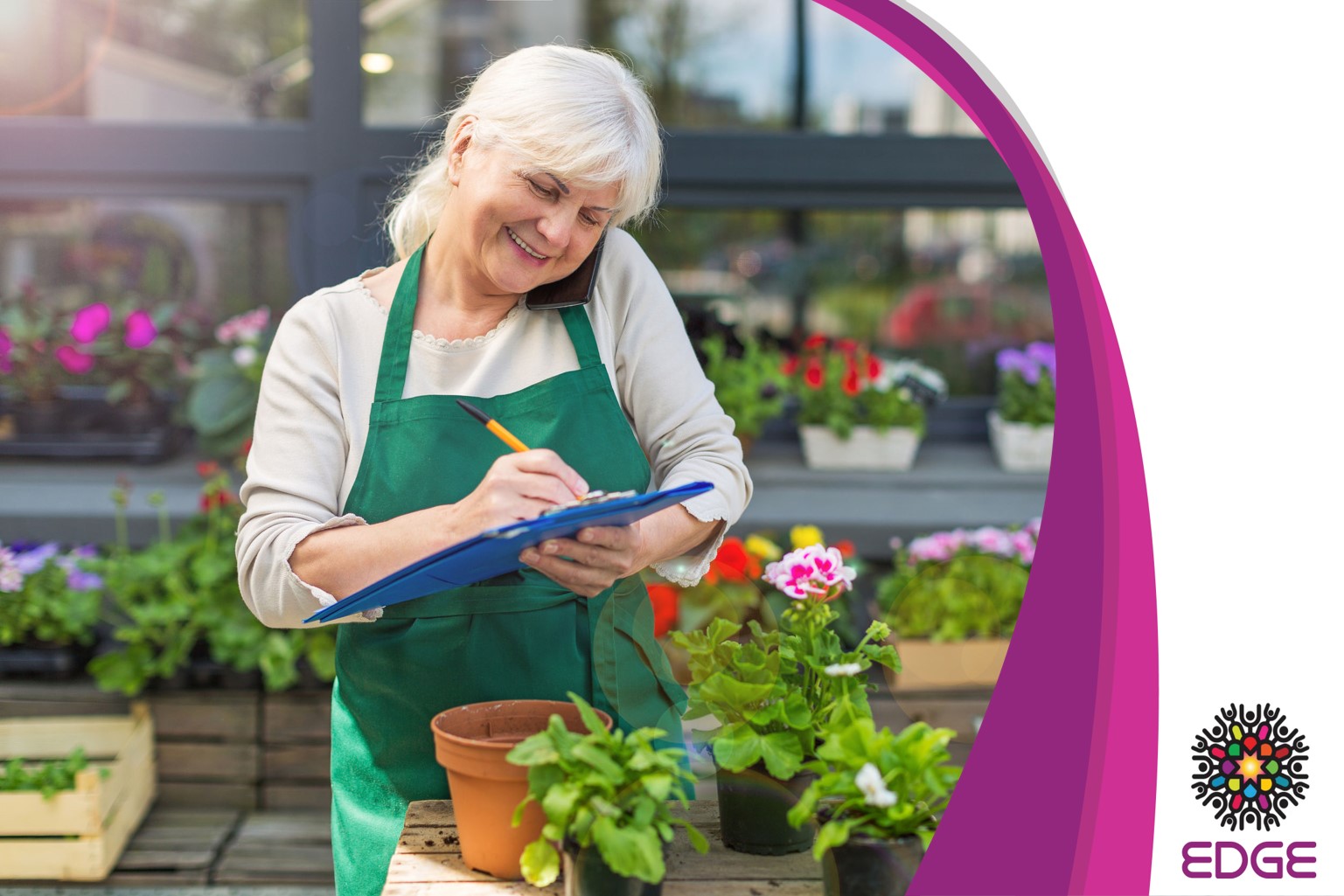 However, I'd argue that its never too late to start out on your own and perhaps even that later might be better. I started Edge Executive Search when I was 35 and I think it was the perfect timing for me.
Research proves that age does matter
The focus on tech start-ups dreamed up by spotty teens in dorm rooms implies that entrepreneurial success in the 21st century requires youth and great social media skills. However, research The Anatomy of an Entrepreneur that surveyed 500 successful business founders, found that against all stereotypes, the typical successful founder was 40 years old, with at least 6-10 years of industry experience. And that there are twice as many successful entrepreneurs older than 50 than under 25.
40 seems to be a magic number. World renown wedding dress designer Vera Wang only started designing at 39 and opened her business a year later. Colonel Sanders, of KFC fame, kicked off his now global empire at 40. And the Ford Motor Company was started by 40-year-old Henry Ford.
So, what is it about age that enhances prospects for success?
Knowledge is power
I, like many young people, believed that as a 20-something fresh from Varsity I knew it all and would change the world. But, as I got older, experienced new things, and gained exposure to different environments, especially work, I realised just how much I still had to learn.
The ability to tap into the information and knowledge gained through work – and life – experiences, is often the difference between having a great idea and actually executing it.
Focus
It might be a stereotype but today's youth – Millennials – are known to chop and change, shifting quickly between interests, jobs and opportunities. Entrepreneurial success rarely happens overnight and so focus and resilience is a key ingredient. Knowing, with reasonable certainty, what you want to do is important before embarking on a new business venture. I don't think that a 20-something me was sure enough, of what I wanted and what I was capable of achieving, to have taken the leap of faith required.
Experience matters
Starting a business requires more than just innovation and self-belief. It needs skills that generally are honed with experience. Skills like networking, managing finance, setting up systems and staying with it, even when things seem dire.  Most people who've put in 10 – 20 years in the workplace have experienced the ups and downs that come with an 8 – 5 job – office politics, task boredom, difficult clients and process frustrations. The ability to learn from these experiences and build resilience is key to getting going – and staying with it.
Networks are essential
Even for those who're lucky enough to get some financial backing, start-ups still need customers. In my own experience, my network played an important part in my entrepreneurial journey, whether it was getting advice, leveraging a connection or using my network to grow – and promote – my business. And this network didn't really exist before I reached my mid-30s.
Confidence
There are many who'd argue that younger people are more confident but then just as many might say they're arrogant. Real confidence for me blossomed after I'd achieved some success in the corporate world; learning new skills, experiencing diverse situations and managing teams of people. The lessons learned during this time have been invaluable as I've grown Edge Executive.
Entrepreneurs who want to grow their businesses into assets of value that can live beyond the exit of the individual have to learn to leverage relationships, build and manage teams, as well as to source and sustain suppliers and clients. The confidence – and know how – this requires has, in my case, only been gained by my previous experience and the advancement of years. And even though we don't like to admit it, in many situations your age does play a role in generating confidence from others – like banks, customers and even employees.
As Edge Executive Search enters its 7th year of operation I often look back, considering the ideas and conversations that sparked the decision to start the business. In the highly competitive recruitment market, we've had to constantly innovate and ensure that we build a brand and a team that delivers consistently above expectations. Yes, there have been ups and downs, and there are weeks when I'm totally exhausted by Thursday, but I remain today as passionate about this business – and my journey as an entrepreneur – as that first day I dreamed it up.
Take it from me. Whether you're 25, 35, 45 or even 60, if you have an idea for a great business and the willpower to put in the hard yards to make it happen, don't let age be the determining factor.
It's never too late.