Our Multifaceted Management Team
Janice Wagner: CA(SA) HDip Tax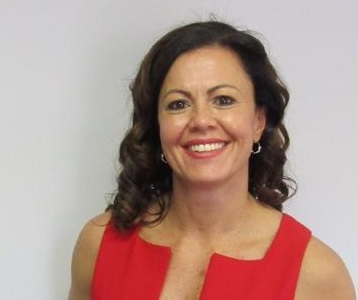 Edge started as a female owned business in 2011 and 8 years later has grown to a Group of Companies
The Edge Group of Companies include:
• Edgexec (Pty) Ltd
• Edgeenabled (Pty) Ltd (51% Black Female Owned)
• Edge Global Talent Consultants (51% Black Female Owned)
• Filotimo Resourcing (Pty) Ltd
• SkillsHub SA (Pty) Ltd (51% Black Female Owned)
Janice Wagner is a qualified Chartered Accountant with a Higher Diploma in Taxation that started Edge Executive Search almost 8 years ago. She started Edge Executive Search as a small SME and now has a significant permanent work force across The Edge Group of Companies.
Janice won the CEO Global Most Influential Women Award in the category Business and Professional Services in August 2019.
She was nominated as a finalist for Standard Bank Rising Talent of the year 2016, finalist for Standard Bank Top Women of the Year 2017 for the Entrepreneur Category.
Under her leadership in 2018, Edge won 1st runner up in the National Careerjunction Platinum 25 category awards. Edge Executive Search won the Career Junction Job seekers choice 1st runner up Platinum 70 award in 2015, in 2016 one of our consultants won Career Junction National recruiter and in 2017 Edge won Job Seekers Choice Winner Platinum 25 award.
Janice is exceptionally proud of the prestigious client base that Edge has built up over the last couple of years. Some of these clients include International listed clients, major banking concerns, listed groups, large professional services firms as well as government.
At PWC she progressed through the ranks with a diversified client portfolio. She was selected twice to take 7 students from South Africa to the International Leadership program held in Portugal and Cyprus.
In 2007, she joined a leading SA Executive Search Company in the capacity of Consultant. In 2009 she was promoted to Key Account Director looking after high-end opportunities in the financial services industry and she was awarded "Rainmaker" two years in a row.
Janice holds business relationships at Senior Executive Level and is an expert at Business Development,
Stefan Enslin: CA(SA)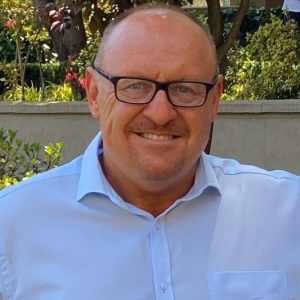 Stefan is a qualified chartered accountant with more than 10 years recruitment experience. He was an audit partner in the Financial Services Practice at PWC as well as the Human Resources partner for many years.
Stefan has extensive experience in the Financial Services industry as well as emerging markets.
He was also involved in the following audits at PWC:
Standard Bank and SCMB, including Standard Bank Insurance Brokers;
SAB Africa and Europe and travelled throughout Africa and Europe;
Lead partner on Saambou Bank; Momentum life, Clientele Life; Swiss Reinsurance, ABSA Financial Services as well as review partner on FirstRand Asset management;
In addition, he also sat on the Audit Committee of FirstRand Limited which included the Banking (FNB) and Insurance Businesses.