Struggling to pay your salaries? And battling with the Excel file conversion for TERS?
Watch Stefan Enslin explain how we can speed up your application:
[advanced_iframe src="https://www.youtube.com/embed/3-rp6T98I9c" width="100%" height="600″]
We can assist you with claiming UIF for your employees!
If your company is closed due to COVID 19, and as an employer you contribute to UIF, Edge can help with a customised IT solution to apply on your behalf for relief funding.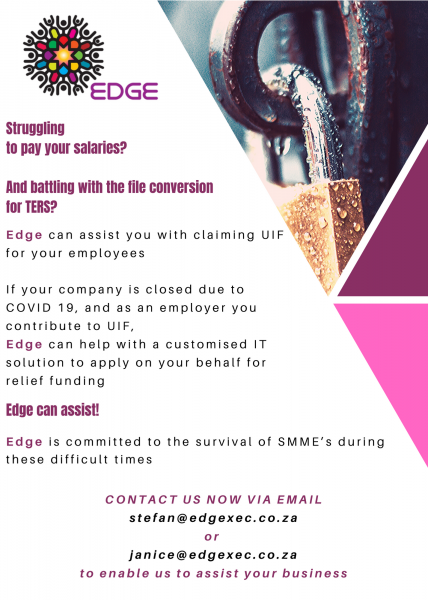 Interested? Don't delay, contact us today. Email stefan@edgexec.co.za
Looking for more advice and resources? Click here