The first case of the Coronavirus has just been confirmed in South Africa. Harvard epidemiologist Marc Lipsitch predicted recently that the coronavirus could become a pandemic which could affect between 40% and 70% of the world's adult population.
Reading all the doom and gloom predictions about this virus is making business owners nervous. It is now the time to prepare and not to panic.
South Africa has been very fortunate that the first case of the virus has just been confirmed here now only, and we can learn a lot from other countries already affected.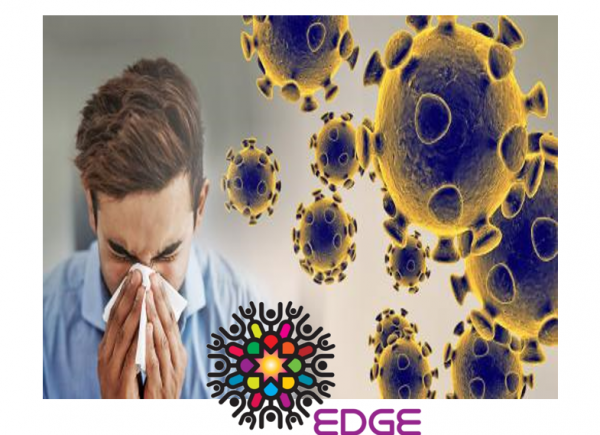 What companies can do differently:
Implementing an Agile Work Environment
Several companies are letting their staff work from home. Start by identifying which functions can be performed remotely, this might require a small investment in technology.
Like a fire drill, have a dry run to identify and iron out any potential problems. This will also ensure that employees start getting used to this new environment of work. You would be surprised how many functions can be performed remotely.
This will obviously involve a change in methods and mindset of line managers. People need to be able to participate from anywhere and still feel part of office and work culture. This can be achieved by setting up clear daily objectives. Think of starting an "office WhatsApp" work group, having daily Skype and conference calls with staff groups, making sure that all staff can see who is online, and having end of day check-in meetings.
Doing client meeting remotely
Where possible, consider doing client meetings via video conference. There are numerous products on the market, like Skype for Business or ZOOM, that would not break the bank. Do practice sessions with your staff as they also need to get used to this new way of communication
Get a handle on your supply chain
Do an audit of your supply chain and order bulk where you envisage possible shortages. Identify alternative suppliers and regularly check with suppliers on stock levels to identify possible shortages.
Elbow and fist bumps or foot shakes instead of handshakes and hugs
This might be frowned upon, but people are implementing drastic measures to contain this virus. Some companies have even banned handshakes in the workplace.
Alternative cleaning methods and more regular cleaning of offices might be required. Meet with your cleaning company or inhouse cleaners. Research antibacterial cleaning products and methods to ensure all work surfaces, door handles etc. are disinfected regularly. Install hand sanitizer units in offices and distribute hand sanitizer to all staff.
Staff communication and awareness.
Now is the time to properly communicate to your staff what you are doing to keep them safe. You don't want staff to panic as they would be exposed to a lot of "horror stories" from outside. Introduce a newsletter, put up proper signage and posters to promote hygiene and general information about the virus.
Should any of your staff be personally affected by the virus, stay in contact and communicate regularly with them, and provide updates
Do research on affected countries when planning international travel. You don't want to find yourself in a position where you are quarantined in a foreign country. Try and reschedule cross border trips or find alternative ways of meeting these requirements, i.e. video conferencing.
Keep in contact with your clients
Regularly stay in contact with your clients and other stakeholders. They need to know that it is business as usual and you are there to serve them. You might be doing business differently, but you should still aim to provide exceptional client service. Where any of your clients are affected, show compassion and offer support.
Consider electronic business cards which could be passed on via smartphone or follow up meetings with email containing all relevant details. Some international companies are advising as little direct contact with others as possible.
A lot of these practices might be seen as overreacting, but you could be faced with similar reaction with other people you interact with, so just be sensitive and prepared.
This will also pass,  but it is a test on how adaptable we are to change.
Stefan Enslin
Stefan@edgexec.co.za